Tourism Guided Tours
If you are going to reserve or you have already reserved a Regular Visit to the Alhambra and Generalife in this web site, YOU DON'T NEED TO BUY THE ENTRANCE TICKETS, because this type of guided tour goes includes the entrance tickets: Entrance tickets + Official Guides.
Individual Tourism
Please collect your reservation, at the most, one hour before the time to visit the Nasrid Palaces and remember that if you arrive after the time shown on your ticket, you will lose your rights to visit them. This is due to the regulations for strict conservation of the heritage property.
Organised Tourism
The maximum number of people allowed per group is 30 plus one gourp leader of the group or properly identified guide.
BOOK YOUR GUIDED TOUR OF THE ALHAMBRA NOW!

CLICK HERE
The Alhambra Tickets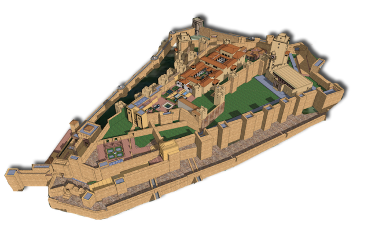 Types of Tickets
Daytime general visit

Evening visit

Visit to Gardens

Visits for people with disabilities

Visit University Programs and Specialised Centers
See Types of tickets to the Alhambra